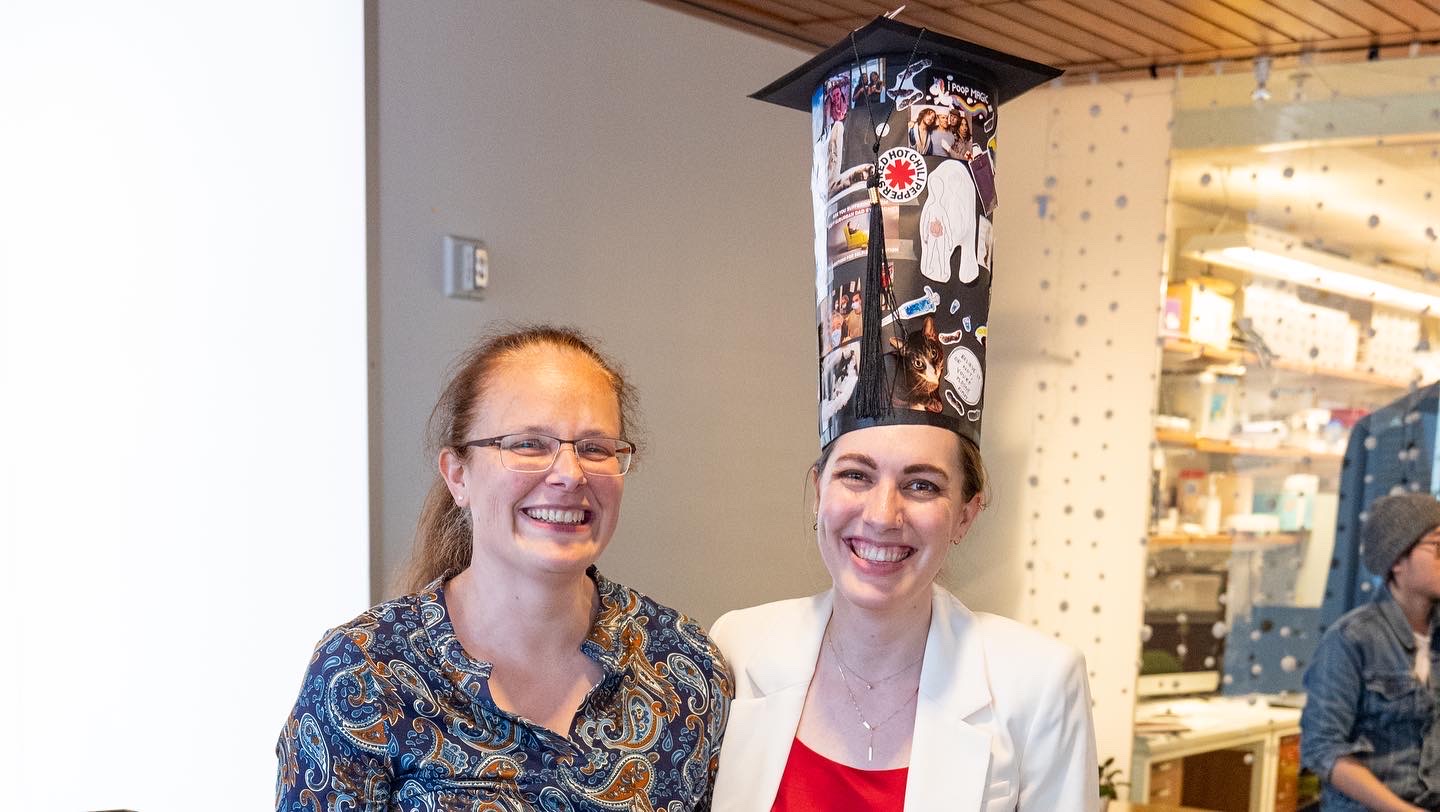 The Appel Institute community warmly congratulates Dr. Lauren Komer on her successful dissertation defense!
Dr. Komer's completed her research titled "The Role of Membrane Binding of α-Synuclein in the Central and Enteric Nervous System" in the laboratory of Dr. Jacqueline Burré. Dr. David Simon served as her chairperson and was accompanied by Drs. David Eliezar and Giovanni Manfredi on her examining committee.
Congratulations again to Dr. Lauren Komer! We wish all the best on the next steps of your career!