Moving Forward: New Pathways in Dementia Research and Treatment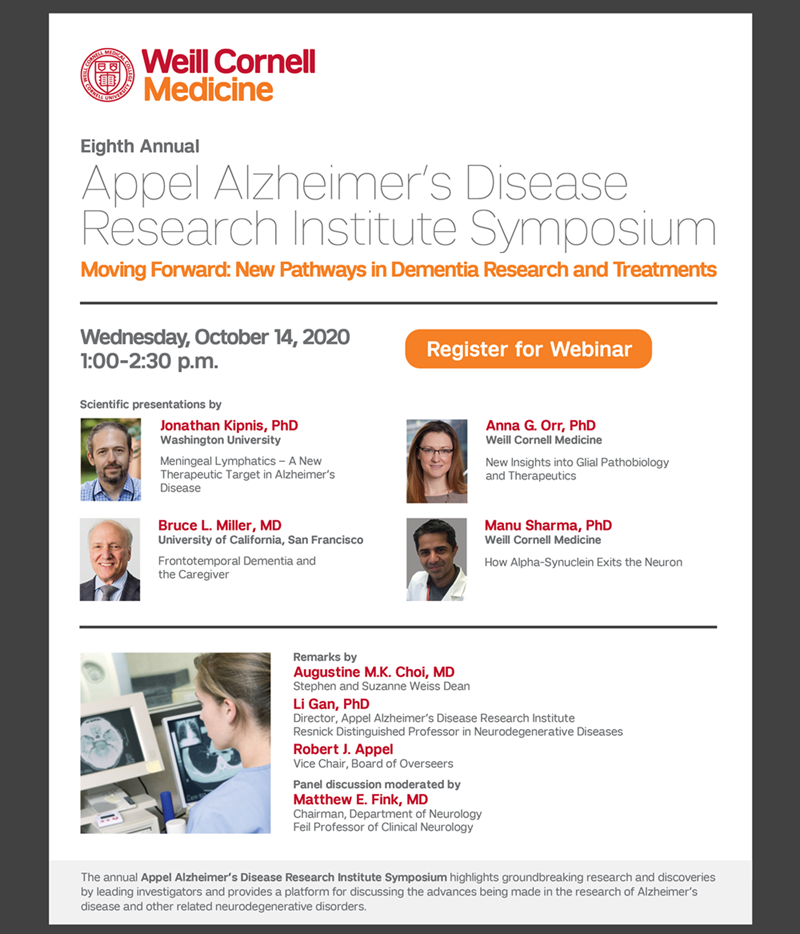 The Eighth Annual Appel Alzheimer's Disease Research Institute Symposium is scheduled virtually on Wednesday, October 14th, 2020 from 1:00PM - 2:30PM.
This is an outstanding annual event hosted by Dean Choi, Appel Alzheimer's Institute and the Feil Family BMRI. Dr. Li Gan, Director of the Appel Institute will open the symposium, followed by four cutting edge scientific presentations by Dr. Jonathan Kipnis from Washington University, Dr. Bruce Miller from the University of California and our own Dr. Anna Orr and Dr. Manu Sharma. 
Please register at  https://weillcornell.zoom.us/webinar/register/WN_DDYlJXcuQeq9REsw_YZHuQ