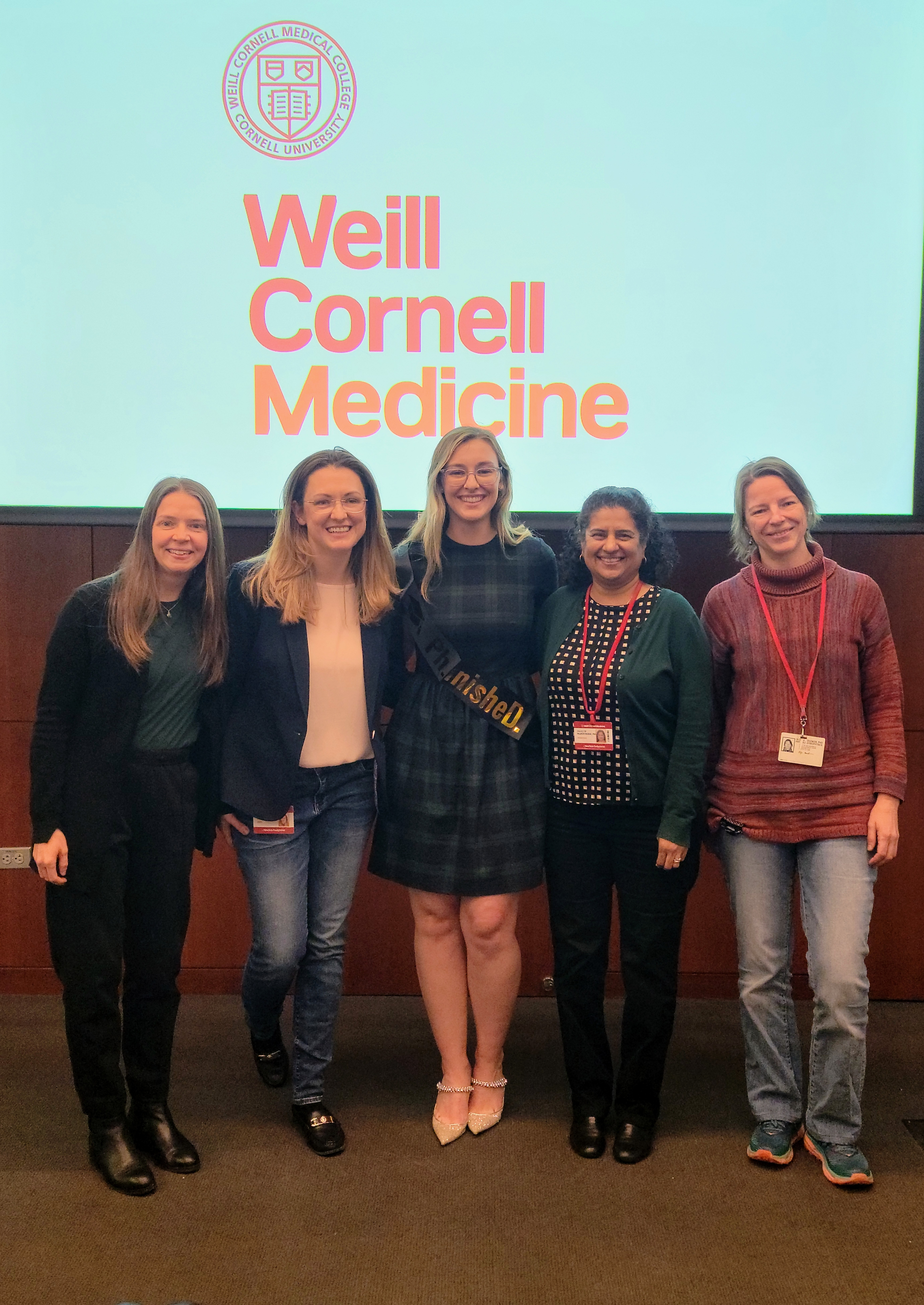 The Appel Institute community warmly congratulates Dr. Samantha Meadows-Ortiz on her successful dissertation defense!
Dr. Meadows-Ortiz's research "Astrocytes Regulate Spatial Memory in a Sex-Specific Manner" was completed in Dr. Anna Orr's laboratory. Dr. Anjali Rajadhyaksha, Chairperson, Dr. Olga Boudker, and Dr. Kristen Pleil served as members of her examining committee in addition to Dr. Orr. She is the first of many graduate students to come to complete their doctoral degree in Dr. Orr's laboratory.
Congratulations again to Dr. Samantha Meadows-Ortiz! We wish you best of luck in your future endeavors!